Have a lot of gifts to send?
Meet the gift basket that doesn't suck.
Our corporate gifting program is a quick and unforgettable way to send 25 or more shipments to clients, customers, co-workers, and anyone else you know. Plus, with more than a dozen, award-winning ice creams to choose from—including dairy-free, vegan, and gluten-free flavors—we have something to satisfy everyone on that gift list.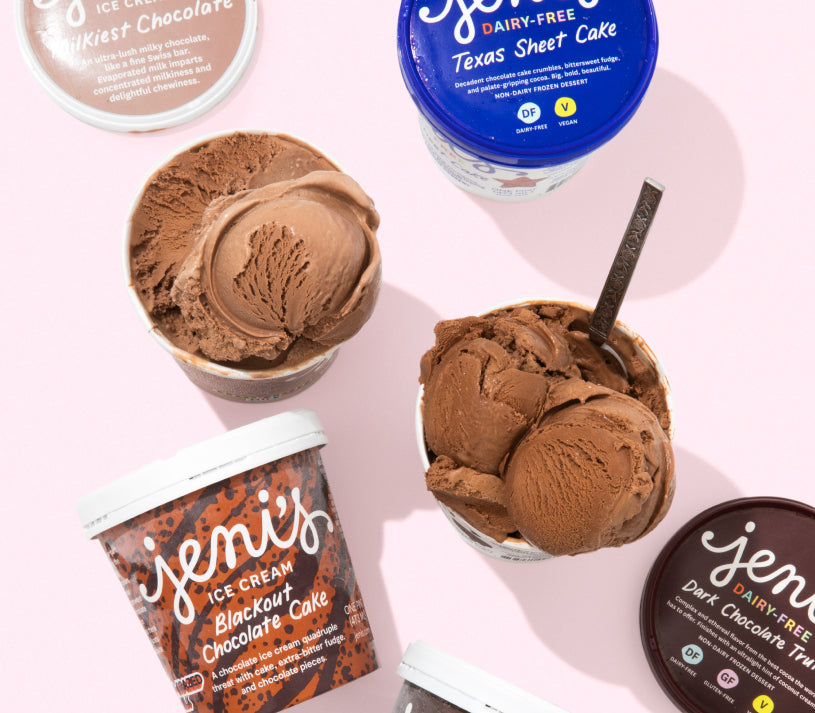 STEP 1: PICK YOUR ICE CREAMS
Browse our menu. Choose from more than a dozen flavors, including dairy-free, gluten-free, and vegan options.
STEP 2: COMPLETE THE ORDER FORM
Fill out our handy spreadsheet with all of the lucky recipients' info (and don't forget to add a gift message).
STEP 3: SUBMIT YOUR ORDER
Complete the fields below and then upload your order form. Our gift concierge team be in touch within two business days.
We pack our frozen goods in an insulated shipping box with enough dry ice to keep the contents perfectly frozen well into the evening of the delivery date. It gets colder inside that box than it does in your freezer: -109.3°F. Our ice creams are guaranteed to arrive frozen!
We ship to all 50 United States and the District of Columbia. We do not ship internationally at this time, sorry.
Our ice cream can be delivered every day of the week except for Sunday and Monday, though not all shipping destinations are eligible for Saturday delivery.
We cannot guarantee delivery on a specific day, we can however guarantee delivery during a specific week, as long as we have all of the order details and recipient info in time (please allow up to two weeks of processing time before your orders ship).
Yes, please include the message for each recipient where indicated in the downloadable order form, or contact our Gift Concierge team for more assistance.
At most, we can fulfill an order with two different assortments.  If you would like to send two different assortments (for example, one with dairy flavors and one with dairy-free flavors), you must submit two separate order forms. One form for each assortment indicating which one gets what flavors. At this time we cannot fulfill any order with three or more assortments.