Our partners
We make ice cream to bring people together. It's our reason for being and we operate as a community—in partnership with the growers, makers, and producers who supply us with ingredients. The people and companies who make Jeni's ice creams possible aren't anonymous accounts; they're our partners. And we couldn't run our company without them. This is what we call The Fellowship Model.
Scroll ↓ to meet our partners
Milk from family-run dairies
Dairy is the foundation of everything we do, so we use the best we can find. Smith's, the century-old dairy in Orrville, Ohio, has been sourcing raw cream and grass-grazed milk and pasteurizing it for us for years. They work with small family farms within 200 miles of our kitchen.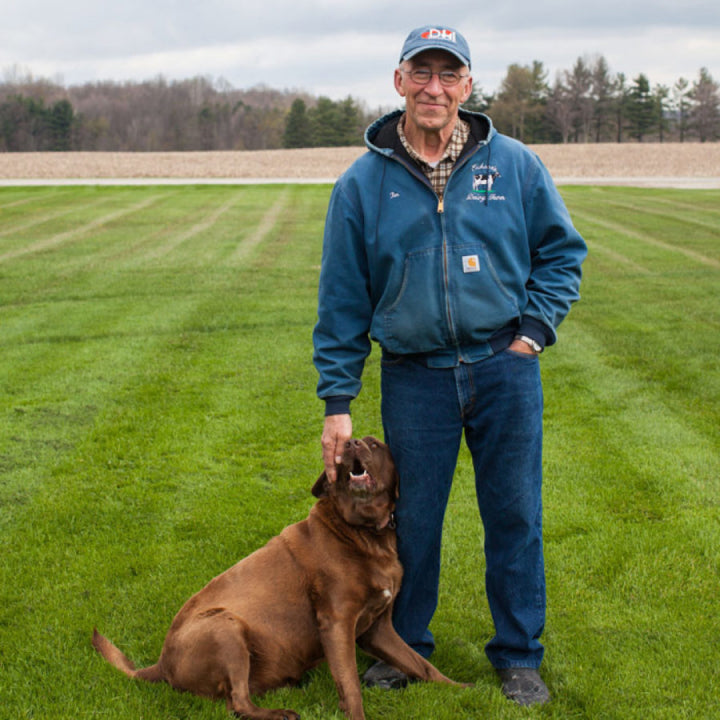 ARPS DAIRY
If you want to know how we get our buttermilk frozen yogurts so impossibly creamy, here's the answer: Arps Dairy. Located in Defiance, Ohio, Arps Dairy uses milk from family farms located within 30 miles of their creamery. We've recently partnered with the 82-year-old dairy to develop a naturally tart, medium-bodied yogurt that they make just for us.
Dairy by the numbers
2,987,798

Pounds of pasture-based milk sourced from family-run dairies in 2021.

67,660

Pounds of buttermilk sourced from Arps Dairy in 2021.

37,359

Pounds of yogurt made specially for us by Arps Dairy in 2021.
THE PEACH TRUCK
There's nothing like the fragrance, flavor, and texture of fresh, in-season, tree-ripened peaches. Thanks to Stephen and Jessica Rose, owner-operators of The Peach Truck out of Nashville, we were able to get our hands on some of that wonderful bounty to make beautiful peach ice creams every year, including Sweet Cream Biscuits & Peach Jam.
HIRSCH FRUIT FARM
Jeni first met fourth-generation farmer Mike Hirsch at a farmers market in Columbus. More than two decades later, Mike is still growing unique produce just for us on his more than 125-year-old family farm in Chillicothe, Ohio, including berries for Strawberry Buttermilk, buttercup pumpkin, and vine-ripened blackberries.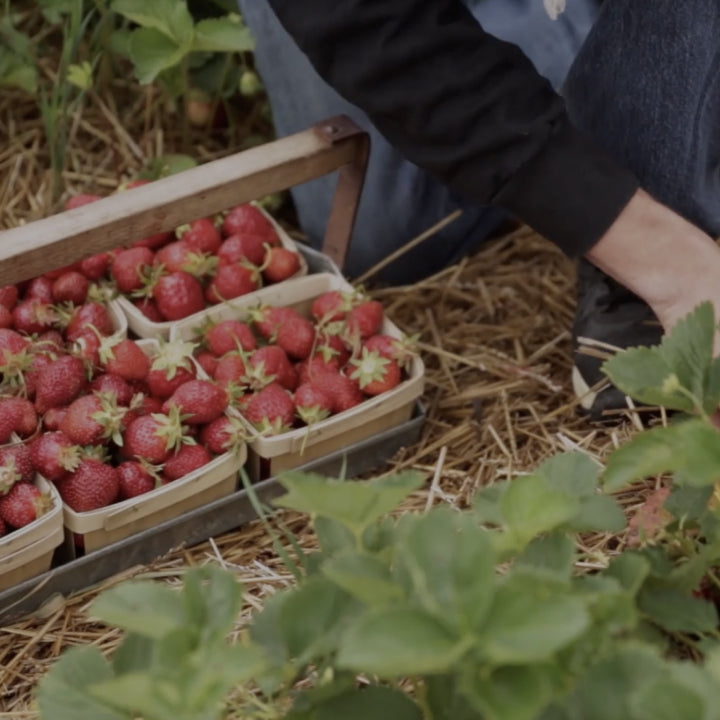 Fresh fruit by the numbers
46,840

Pounds of peaches from our friends at The Peach Truck.

14,124

Pounds of Ohio strawberries used to make Strawberry Buttermilk ice cream.

6,909

Pounds of buttercup pumpkins grown just for us by Hirsch Fruit Farm in 2021.
INTELLIGENTSIA COFFEE
Founded in 1995 and based in Chicago, Intelligentsia is recognized as an industry pioneer for its creation of the Direct Trade purchasing model. We could not be more proud to work with them to make Coffee with Cream & Sugar ice cream.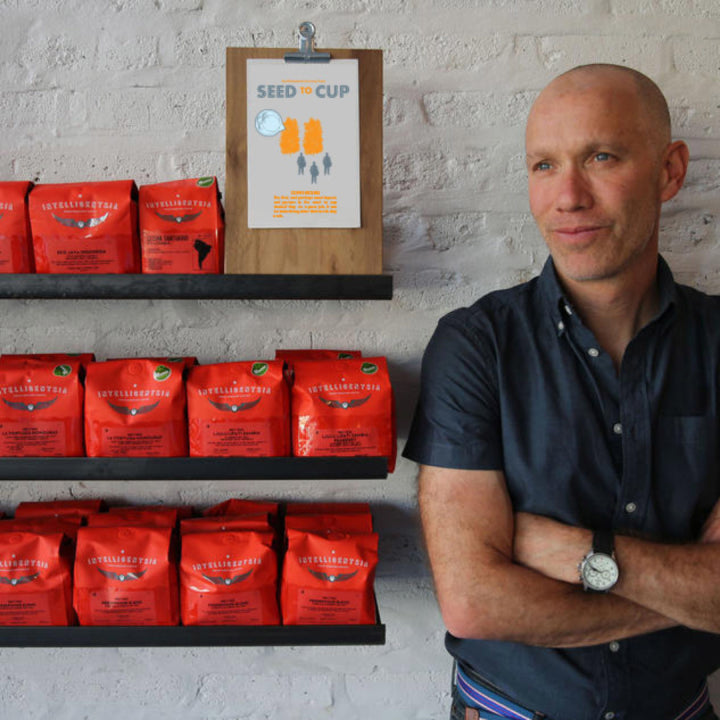 MIDDLE WEST SPIRITS
Our longtime friends at Middle West Spirits hand-select barrels of single-origin, soft red winter wheat whiskey just for us to fold into Middle West Whiskey & Pecans ice cream.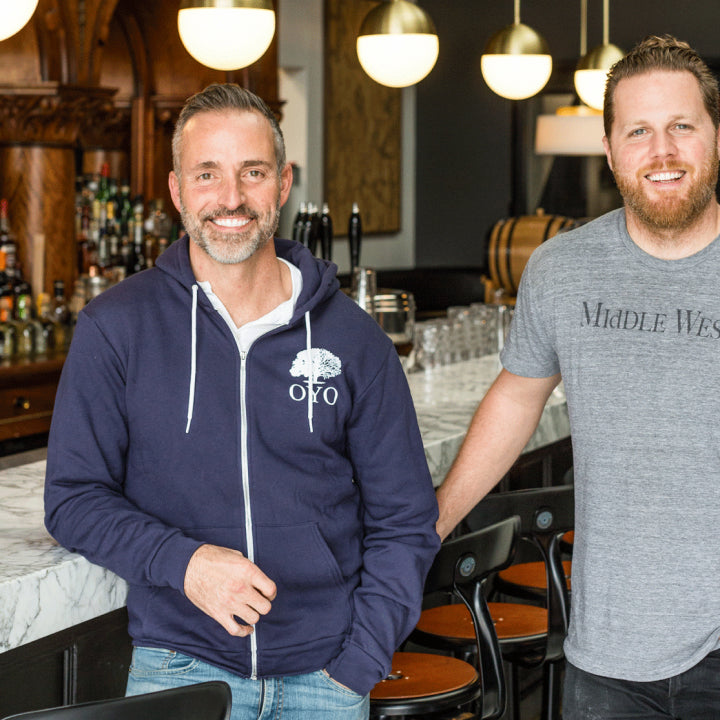 MACKENZIE CREAMERY
Northeast Ohio's Mackenzie Creamery, run by Jean Mackenzie and her son, Rob DeMuch, churns out the naturally tangy goat cheese we use in Goat Cheese With Red Cherries. Mackenzie's cheese is made in small batches with 100% hormone-free milk. Simply put, it's some of the best goat cheese we've ever tasted.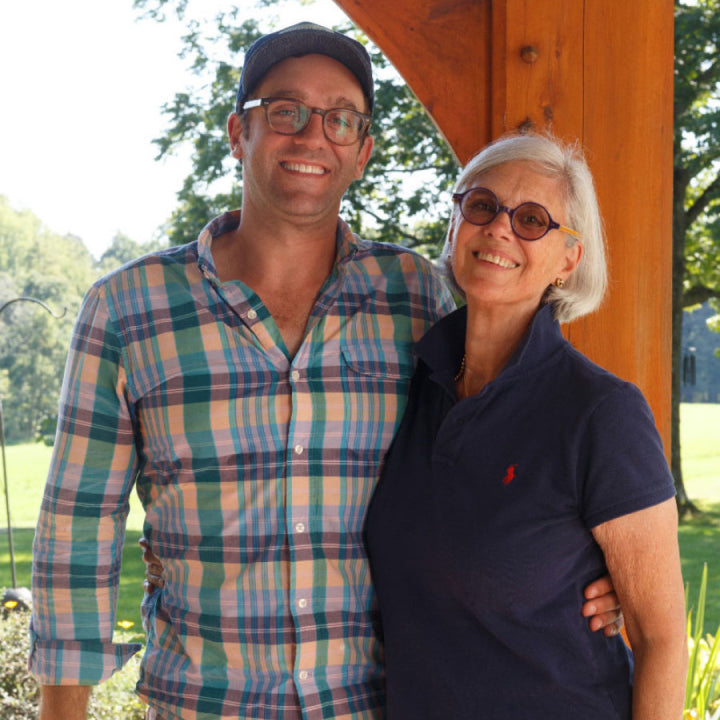 Watershed Distillery
Watershed Distillery's apple brandy makes the flavors of our Brandied Banana Brûlée ice cream come alive. Made with apples grown within 150 miles of the distillery and aged for 2 years in charred oak barrels, their brandy is smooth and buttery with warm notes of vanilla.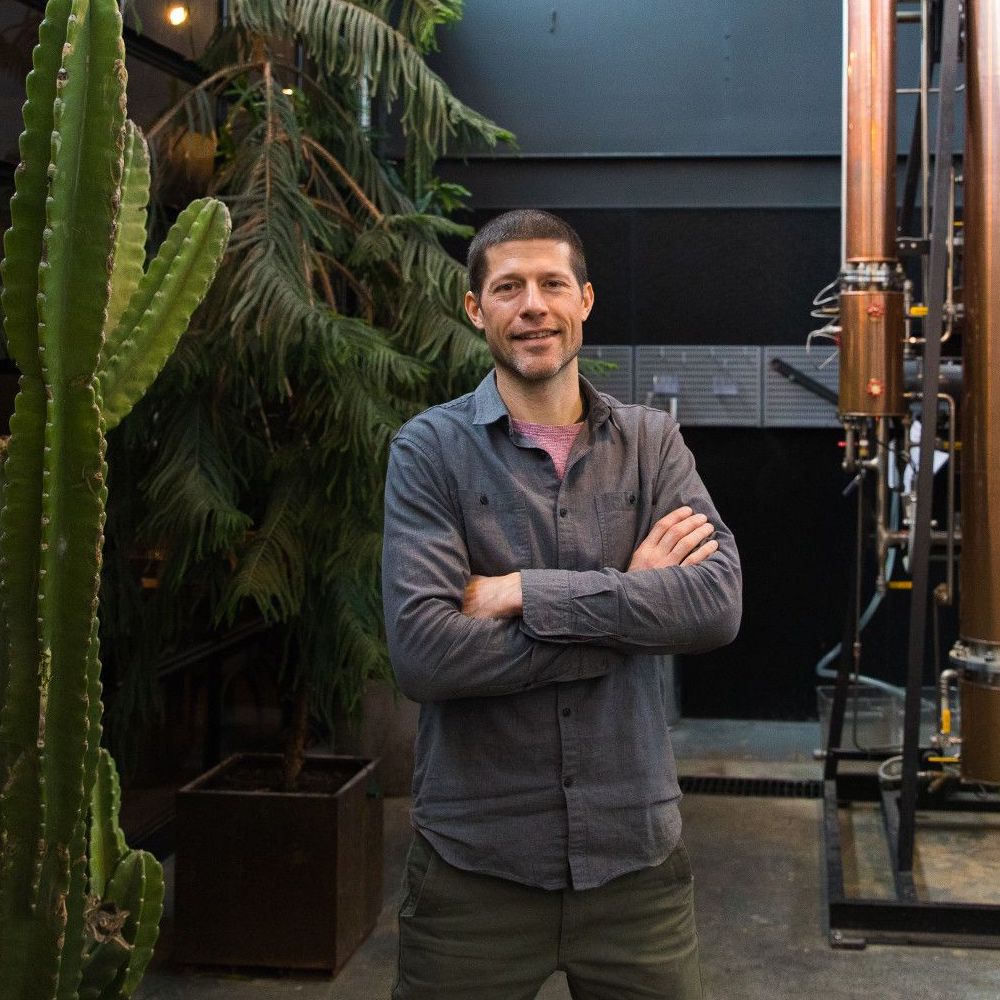 Slingshot Coffee
Built on a foundation of  quality, knowledge, and innovation, Slingshot Coffee meticulously sources organic, directly traded coffees that they brew into mighty delicious cold brew and coffee sodas. This includes a blend brewed specially to star in our dairy-free Cold Brew with Coconut Cream.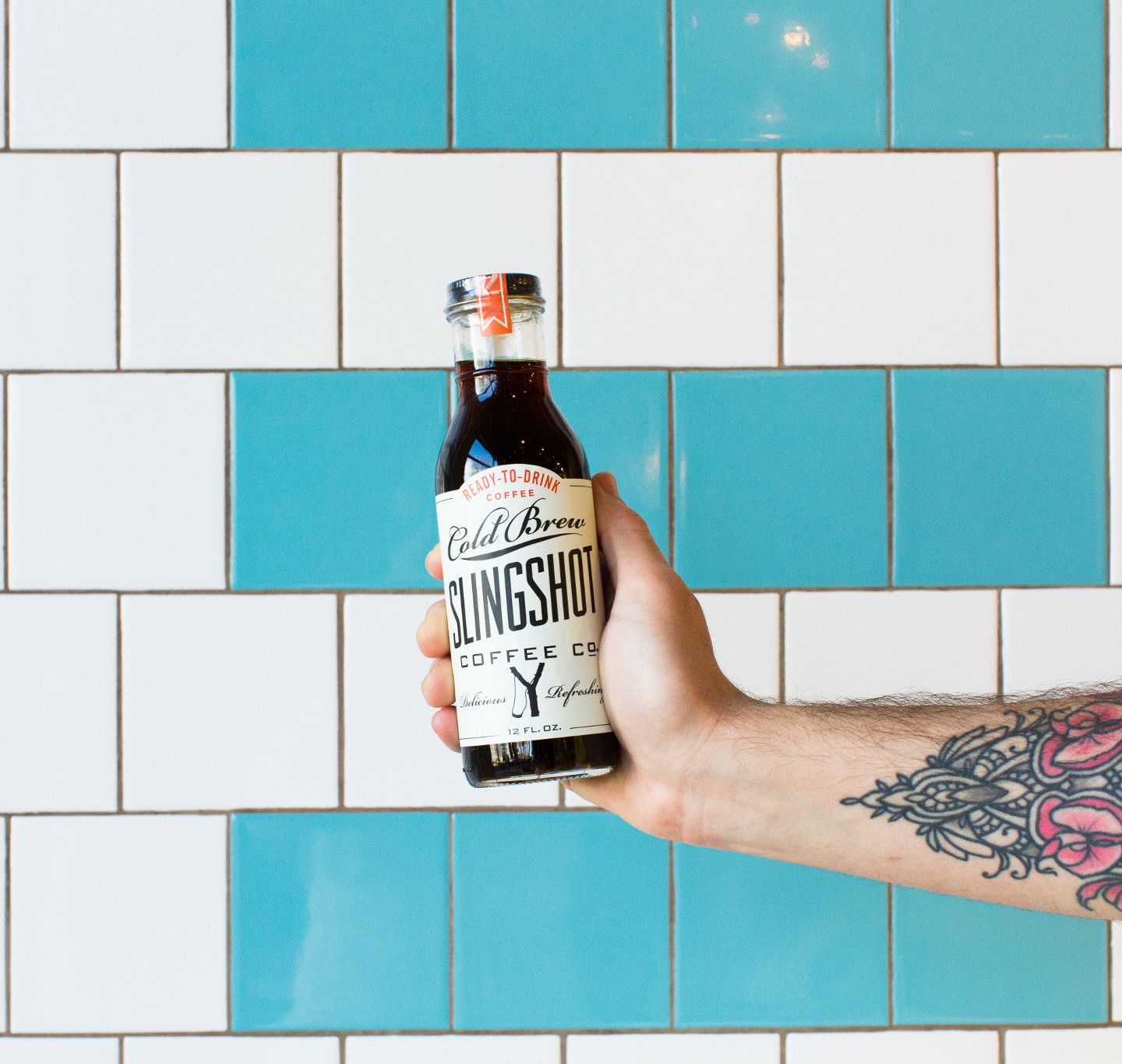 Fellowship by the numbers
50,277

Pounds of cold brew concentrate made just for us by Slingshot Coffee Co.

7,692

Pounds of Direct Trade coffee beans from Intelligentsia.

6,064

Pounds of fresh Mackenzie Creamery goat cheese to make Goat Cheese with Red Cherries.