A dessert & a drink
The L'affogato is our refreshing spin on the classic affogato. Your choice of ice cream topped with two shots of a nutty and caramel-y Italian-roast cold brew made just for us by our friends at Slingshot Coffee Co. When poured over ice cream, it's a lively balance of bitter and sweet. Almost like a coffee sundae. The perfect afternoon snack or post-dinner dessert.
The Classico
Not sure what to order? Start here with our "house coffee" version — Salty Caramel topped with two shots of cold brew. It's a Goldilocks perfect clash of caramelized brown sugar, buttery cream, and nutty espresso.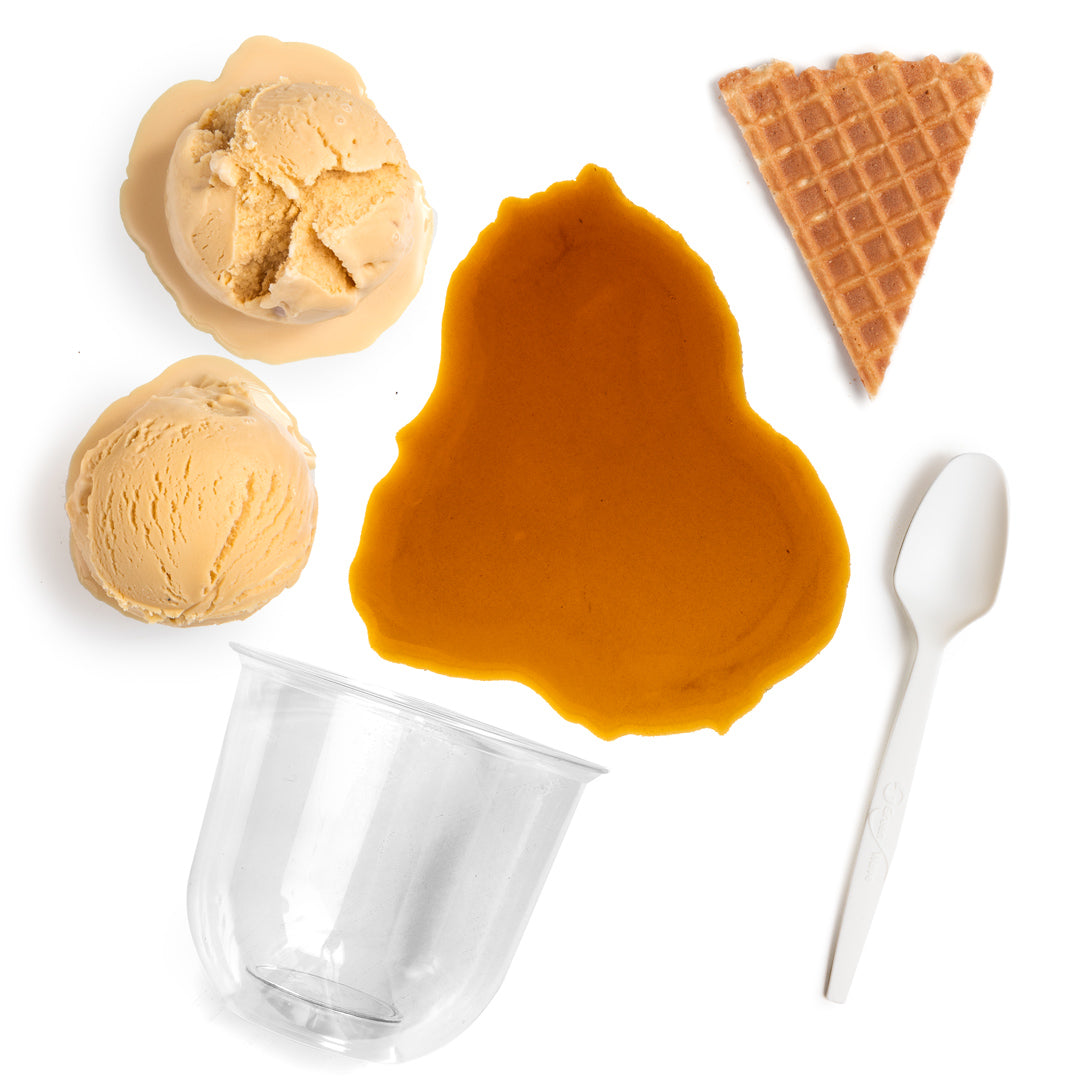 The cold brew masters
To make our L'affogatos truly sing, our partners at Slingshot Coffee Co. created a cold brew that stands up to and enhances ice cream, like the best espresso. The result, fittingly, is a traditional Italian dark roast that's robust, nutty, and chocolaty.