Why we jam
We threw our first Strawberry Jam in 2016—a low-key, picnic-style party meant to celebrate the annual release of our Strawberry Buttermilk ice cream and the arrival of Ohio's all-too-fleeting strawberry season. Now hosted in partnership with our friends at Land-Grant Brewing, Strawberry Jam has blossomed into a bubbling, two-day festival and community event. Hands down, it's one of our favorite weekends every year.⁣
The catalyst for the whole dang party!
Strawberry Buttermilk
When Ohio strawberries are at their peak—juicy, fragrant, with a tart edge—we buy up thousands of pounds per week from neighboring farms. Ruby red gems with flavor for days that pop when folded into fresh cultured buttermilk, sourced from our friends at Arps Dairy in Ohio. That's why our signature Strawberry Buttermilk ice cream is always springy, bright, and bursting with fresh berry flavor.
What to expect
Only good things
This year's Strawberry Jam is packed with everything we love: Ohio strawberries, our Strawberry Buttermilk ice cream, extraordinary strawberry shortcake from Fox in the Snow Cafe, refreshing beer from Land-Grant Brewing, food trucks, cool stuff for the kids to do, live music all dang day, and more.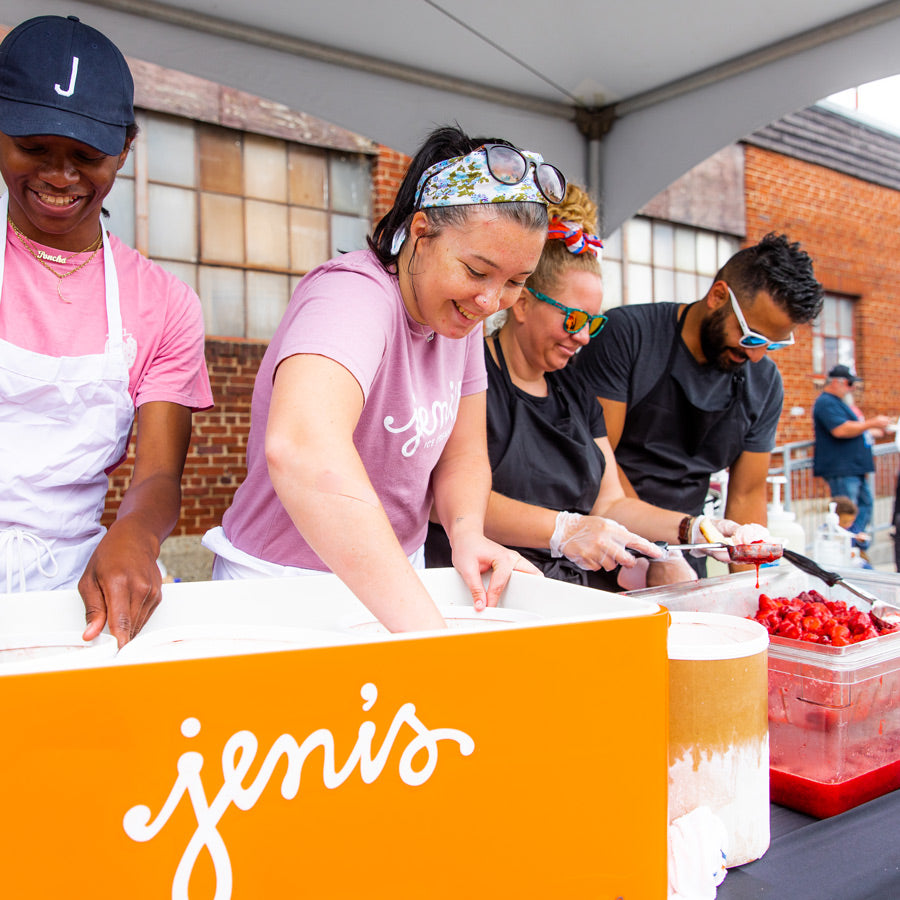 More details rolling in!
What's brewing
For all the latest, up-to-date details (like the band and food truck lineups) visit our friends at Land-Grant Brewing.